RainViewer 2.17 for iOS and Android adds the ability to receive severe weather alerts issued from the National Weather Service (NWS). These alerts notify people of severe weather conditions in communities across the United States and its territories.
NWS alerts can notify you of tornadoes, fires, extreme heat, and potential flooding, among other events. Professional forecasters at the NWS consider a variety of sources and data before they issue a warning. In every case, they attempt to issue the warning as far in advance of expected hazardous conditions as possible. Extreme heat, for example, might be predicted many hours in advance, while a tornado warning might be issued a matter of minutes before an anticipated event.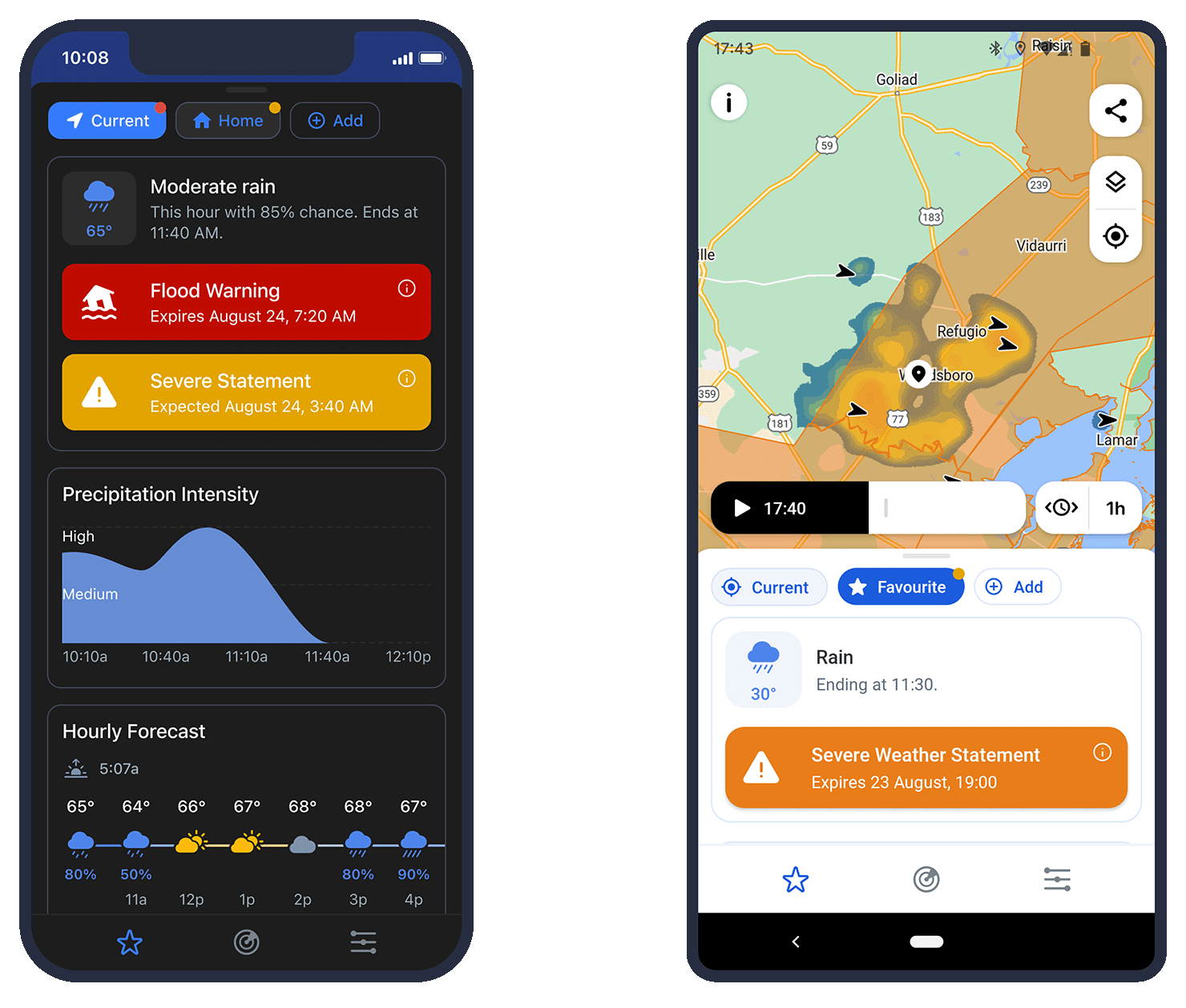 In the RainViewer app, you may choose to receive alerts not only for your current location, but also any saved favorite location. When configured, a NWS alert for a location should be received as a push notification via the RainViewer app. The alert will contain both the time the event is expected as well as the time the alert expires. Tap the alert to access any additional notification details provided from the NWS about the severe weather event.
When you receive a NWS-issued weather alert, we encourage you to follow any NWS guidance. For example: In case of a tornado, seek shelter; for flooding, avoid driving into water and consider seeking higher ground; for fire, stay ready and evacuate as directed; for extreme heat, stay hydrated and seek a cooled location. The radar and data in the RainViewer app can help you stay aware of current conditions!