With RainViewer 2.0 we're not only changing features, we're also changing the business model. That means a move to subscription pricing.
We want to make sure that as Google, Apple, and our many data sources evolve that RainViewer can adapt and improve, too. We need a recurring revenue stream to cover development and data costs — including forecast information, faster updates, and higher resolution.
Our new pricing model lets us serve subscribers, not just chase new buyers.
What does this mean for you?
If you're a current RainViewer 1.x paid customer, thank you. We could not have built RainViewer 2 without your support. All current RainViewer customers will get all previously purchased Premium Features for free. We're also gifting all current customers access to the new 60-minute animated radar forecast feature. And, if you're a current customer and would like to unlock more new features, we're happy to offer you a special 67% discount for the Premium Features upgrade. That's an unlimited offer available to all RainViewer 1.x paid customers.
For everyone else — whether you use RainViewer for free or haven't used RainViewer yet! — we are offering a limited time discount of 30% off your first year subscription. This introductory offer will be available until the end of July, 2020.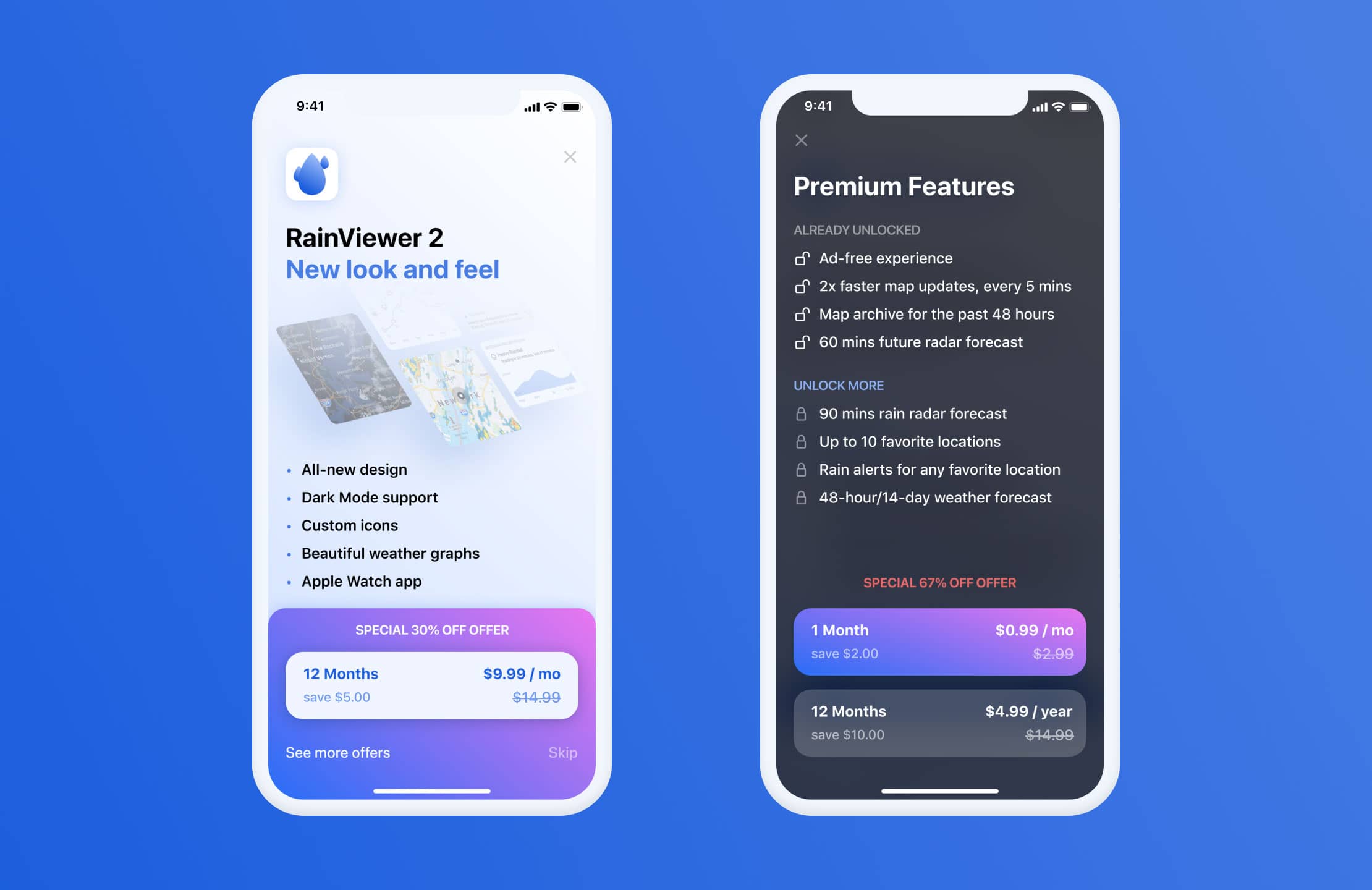 We hope you'll like the new forecast features we've built for RainViewer 2.0, and look forward to hearing what you think.
Finally, for those of you who may be developers (or are simply super fans of RainViewer), we do also offer a RainViewer API and additional benefits for supporters of our API. See our Patreon page or contact us for more details.