Apple starts to roll out the iOS 16 update gradually, introducing all kinds of Lock Screen personalization to the iPhone end users. The customization should result in a unique Lock Screen. You can choose widgets, customize colors as well as use emojis, photos, or built-in wallpapers.
RainViewer is one of a few apps that has released an iOS 16-ready update allowing its customers to be in trend. Our Lock Screen Widgets are ready to be set up on iPhone to get the latest weather updates at a glance on the Lock Screen.
There are two separate widget boxes on the Lock Screen that you can edit. You can change the widget above the digital clock, adding different combinations of weather info. You can also add up to four larger widgets below the time box and fill all available space with the RainViewer Widgets, to get a comprehensive weather report.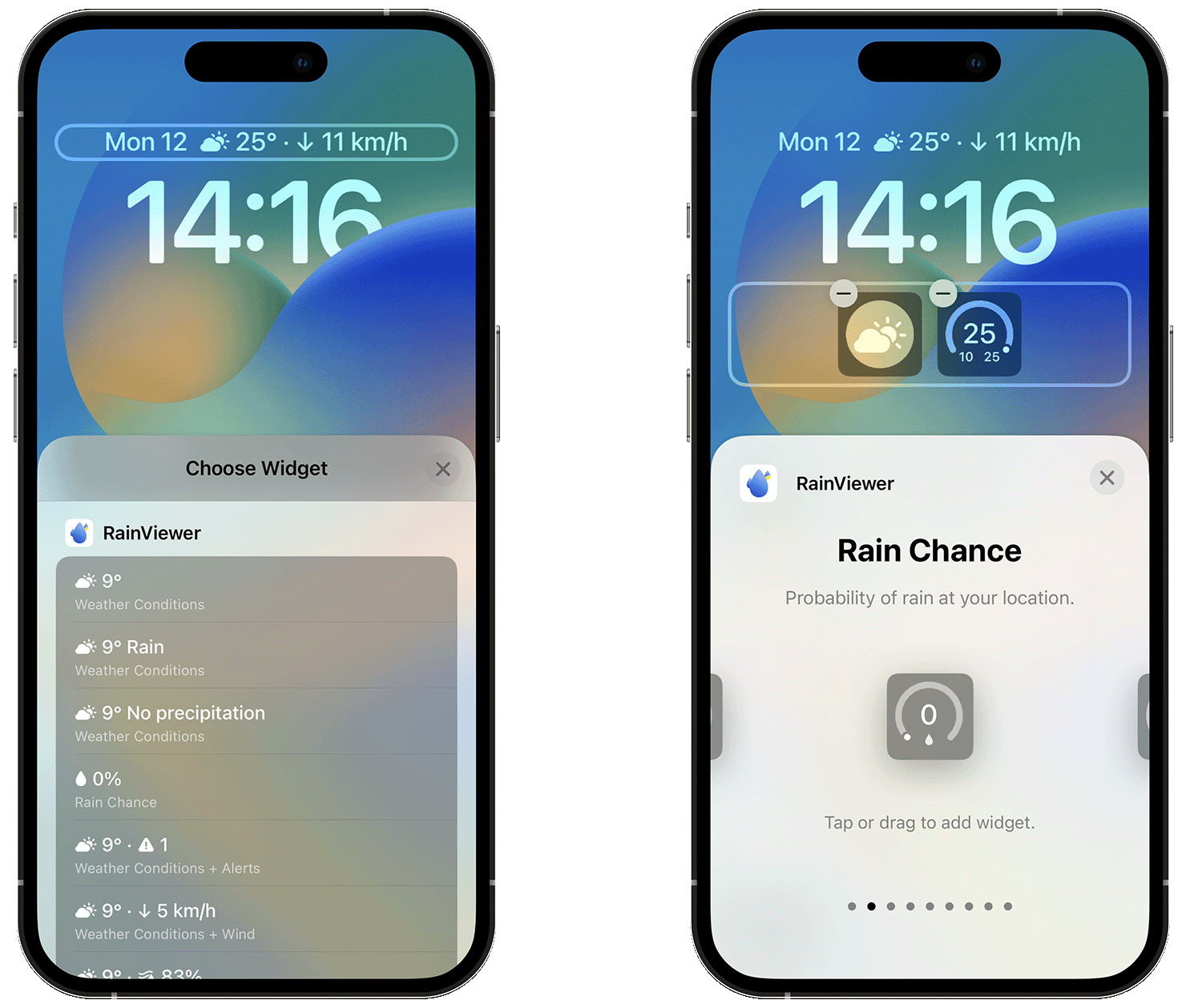 Available widgets:
Weather Conditions
Rain Chance
Rain Duration
Temperature and Feels Like
Wind
UV Index
Air Quality Index
Air Humidity
Severe Weather Alerts
You can already notice that RainViewer provides significantly more information in its Lock Screen Widgets compared to the Weather app by Apple. However, more widgets are coming in the nearest updates. Here is a complete list of all widgets that we are planning: