RainViewer 2.20 for iOS and Android is here! The most remarkable feature of this release is the brand-new radar animation player. You can now watch the storm's path in real time with high-quality animation and remain informed about the latest weather updates.
RainViewer's new player is not only more convenient but also more intuitive and user-friendly. A sleek new design offers simple navigation between the player's controls, so you can quickly find the weather information you need. With the new player, you can easily switch in time to view the current and past radar animation as well as the 48-hour archive.
Short-term forecast. See what the weather was like an hour ago and look 2 hours ahead into the future. As a result, you may see an approaching storm or precipitation and seek shelter.
Six hours back in time. See what the weather was like 6 hours ago. This feature is helpful when you want to see the originating point of the storm.
Weather archive. Travel back in time and see the weather archive for the previous 48 hours.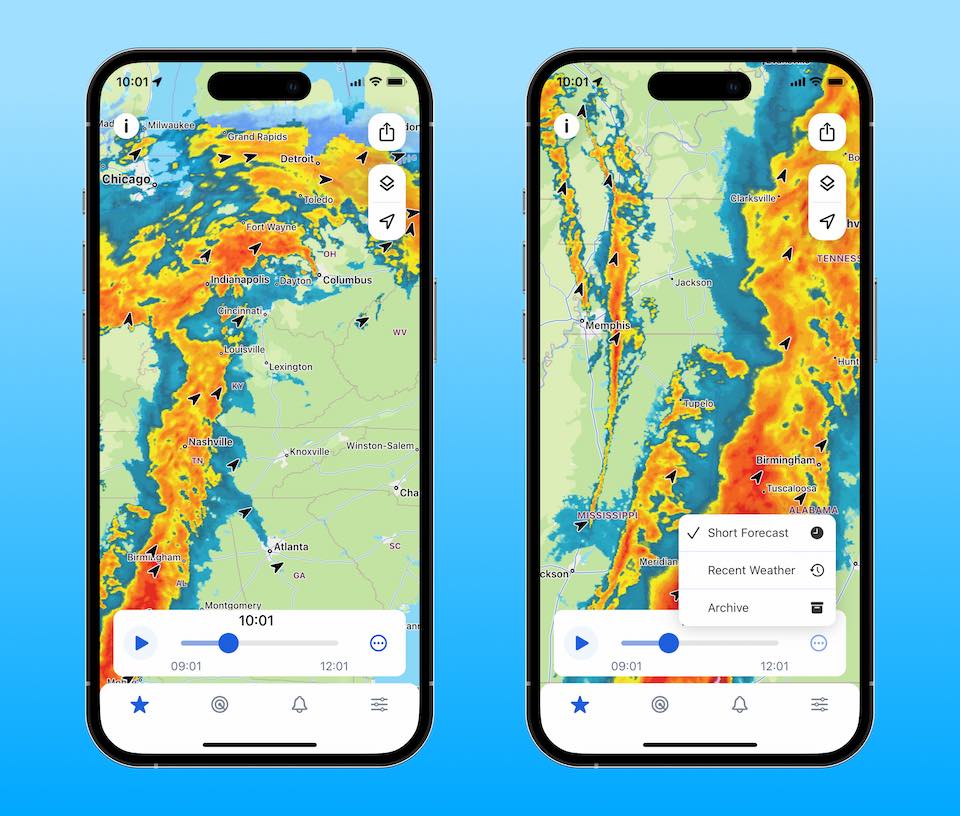 There's one more improvement — the player's responsive design. It adapts to your screen size, so you can enjoy a smooth, seamless experience no matter what device you're using.
Play the animation and stay safe with the RainViewer app.