If, like us, you're a fan of radar, there are several other options you can turn to for radar. The following are a few of our favorite sources for radar data, along with reasons we think the sources are useful and the features interesting.
World Meteorological Organization members: official sources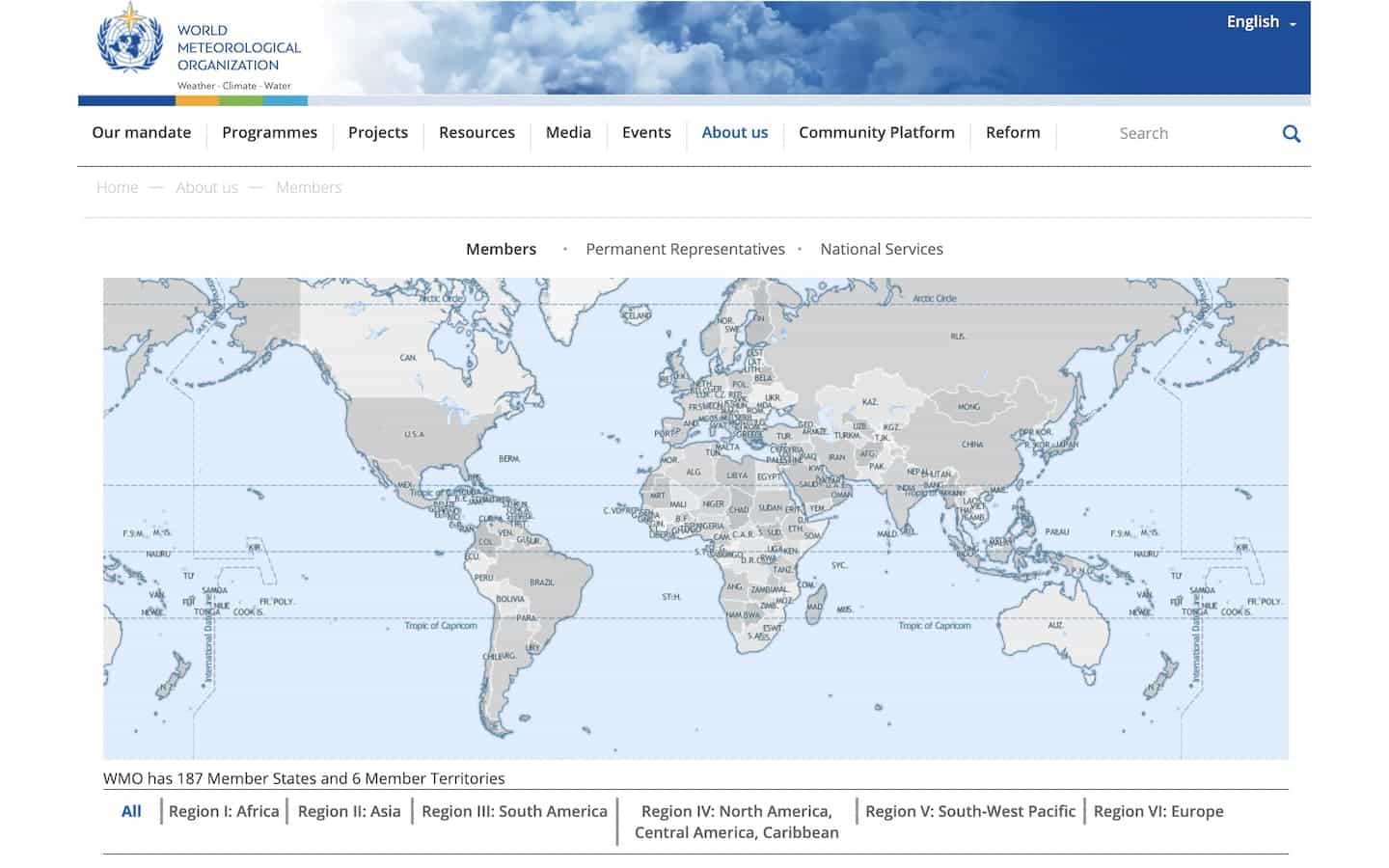 For most people, the first place to look for radar sources should be your country's official meteorological organization. The World Meteorological Organization maintains a map that lets you click (or tap) on a portion of the world, select a country name from a list, then click through to an official website. From there, you can explore any radar data offered.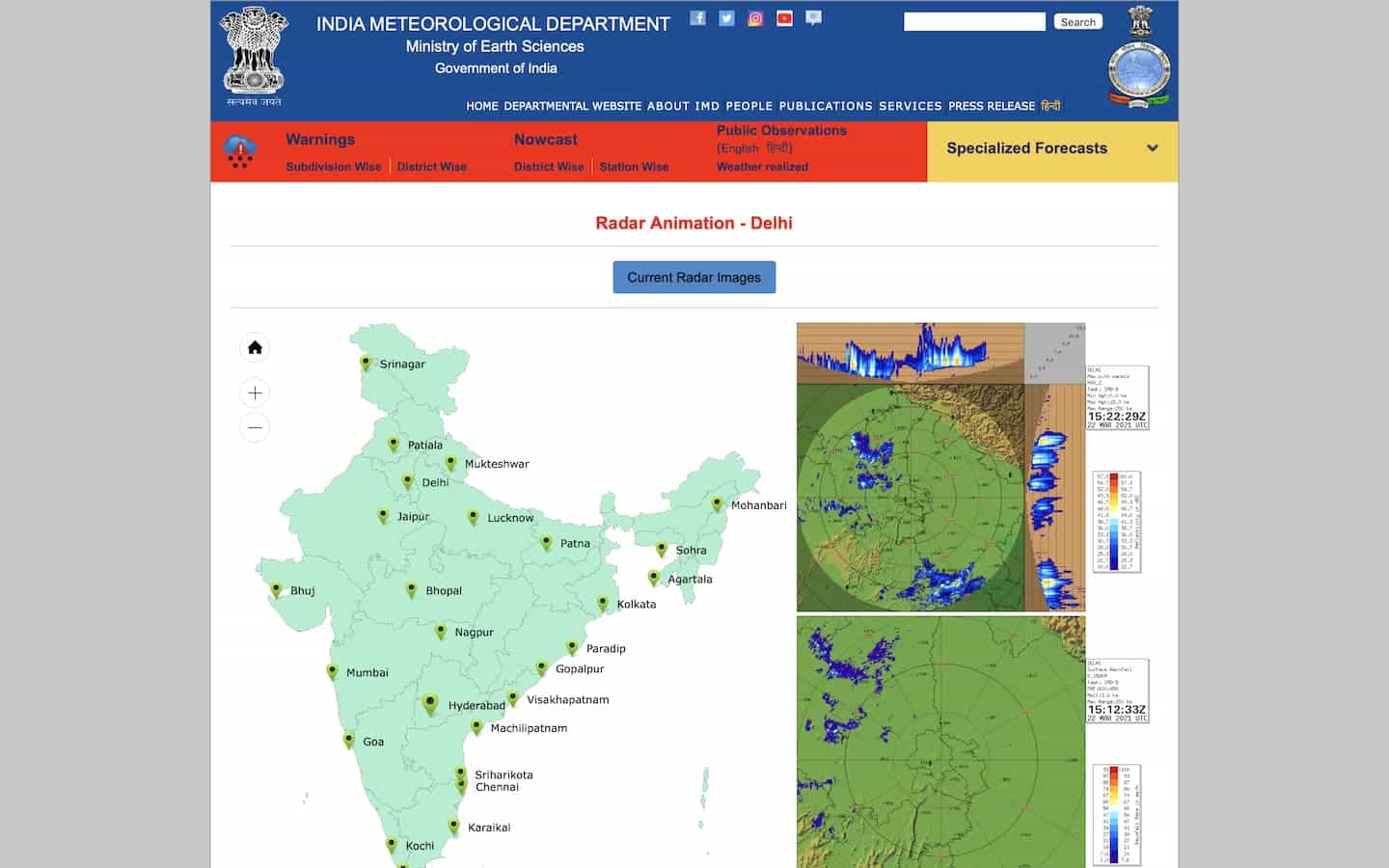 Often countries provide links to specific radar sites. For example, India lets you display recent scans and animations from each site. The U.S. radar map offers an overview of radar, as well as detailed single-site radar data. Not all countries have radar sites, though. South Africa, for example, lacks radar but provides access to local observations and forecasts.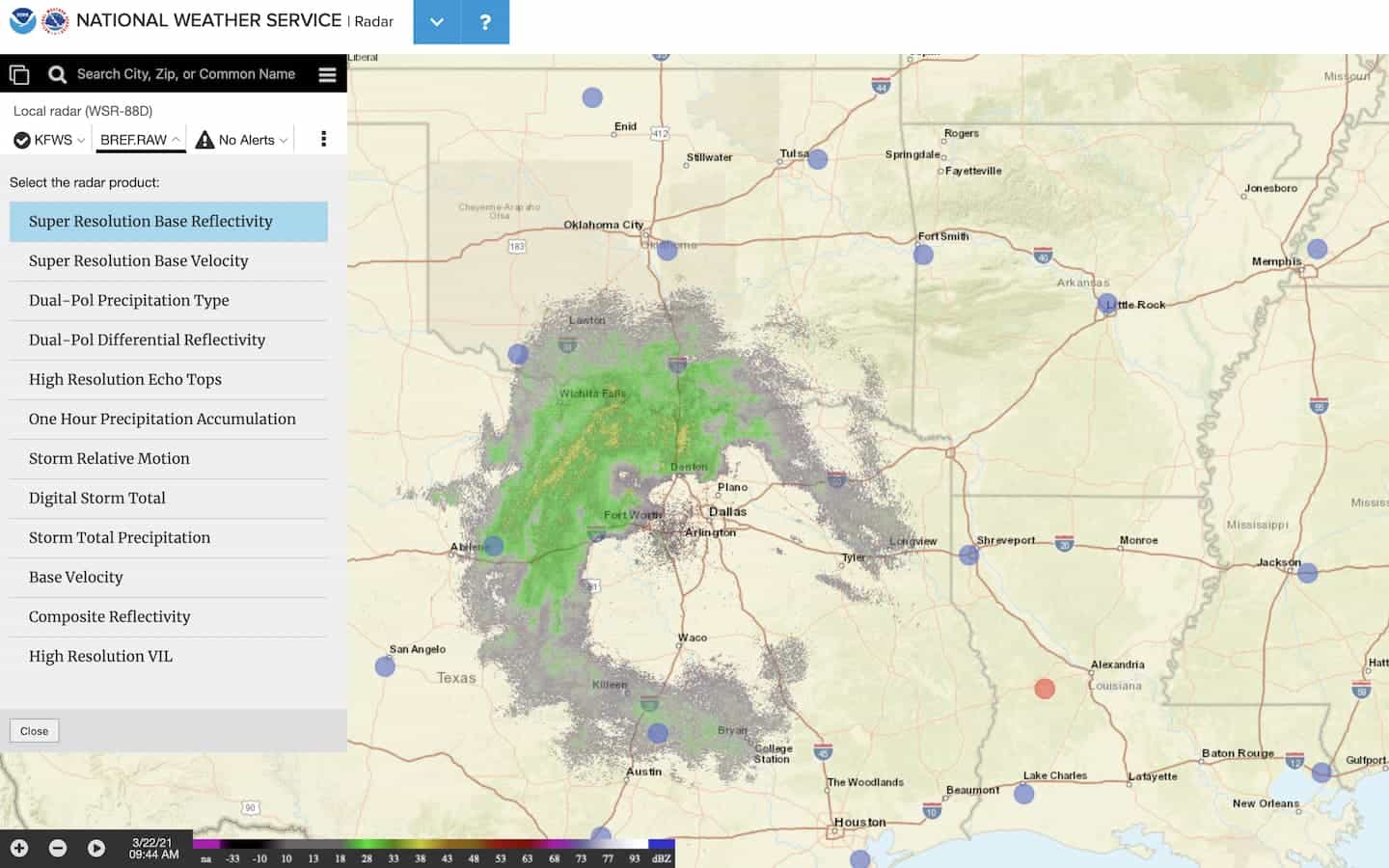 If you're fortunate, your country will offer a detailed guide to radar sites. Australia provides a nice long list that explains the various quirks of each of the country's radar sites. This explanation helps you better understand the radar signals from each site, as well as identify potential problems. We wish every set of radar sites provided a centralized, concise explanation of their radar data!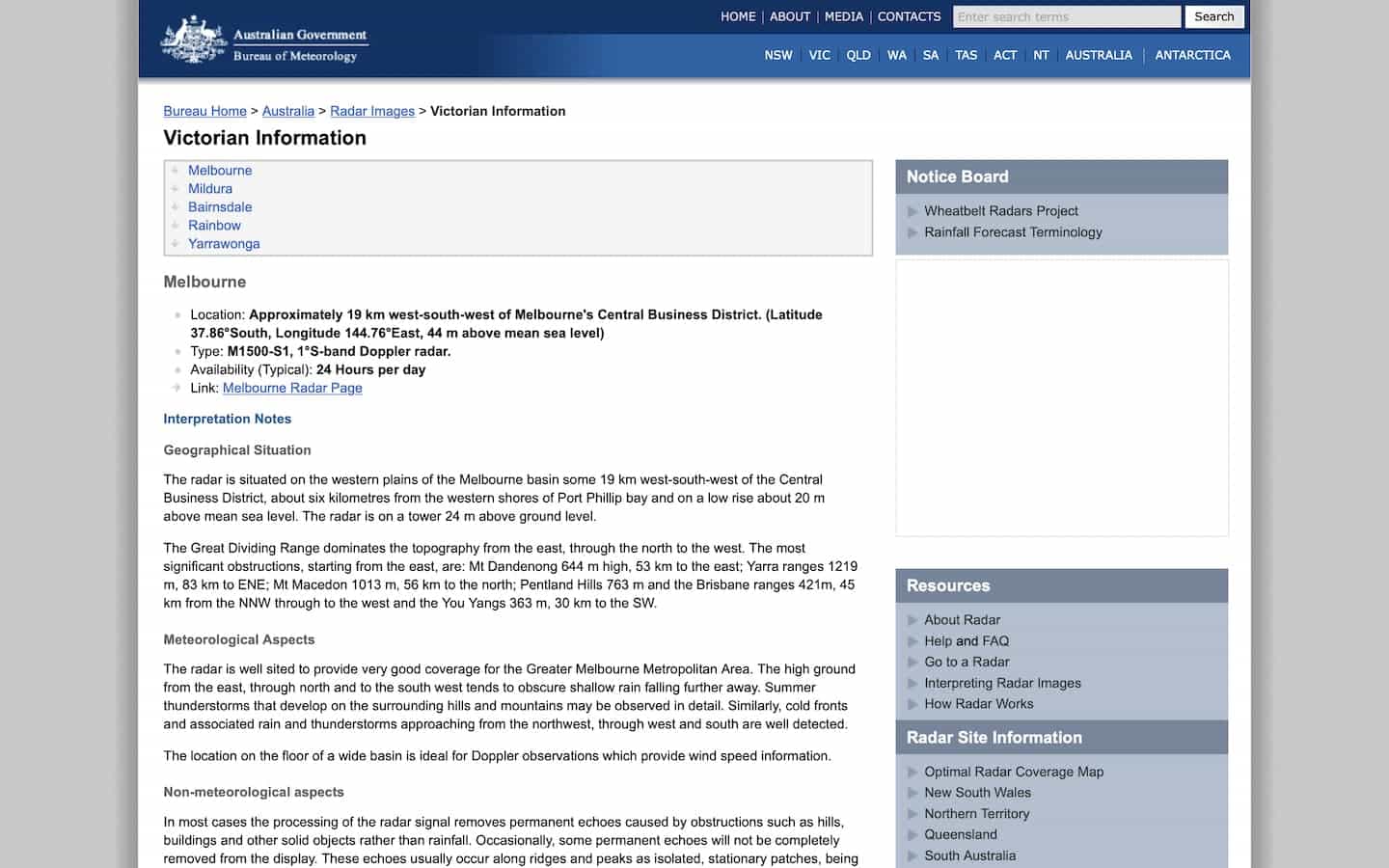 Global companies: mosaic maps
AccuWeather and The Weather Company are two large, well-known, and widely-used sources of weather information. Not surprisingly, both of them also share radar information. Interestingly, both also show radar only in aggregate form, meaning neither lets you select individual radar sites to view data. Both also rely on satellite data and numerical weather forecast models to depict precipitation in places where radar data isn't available.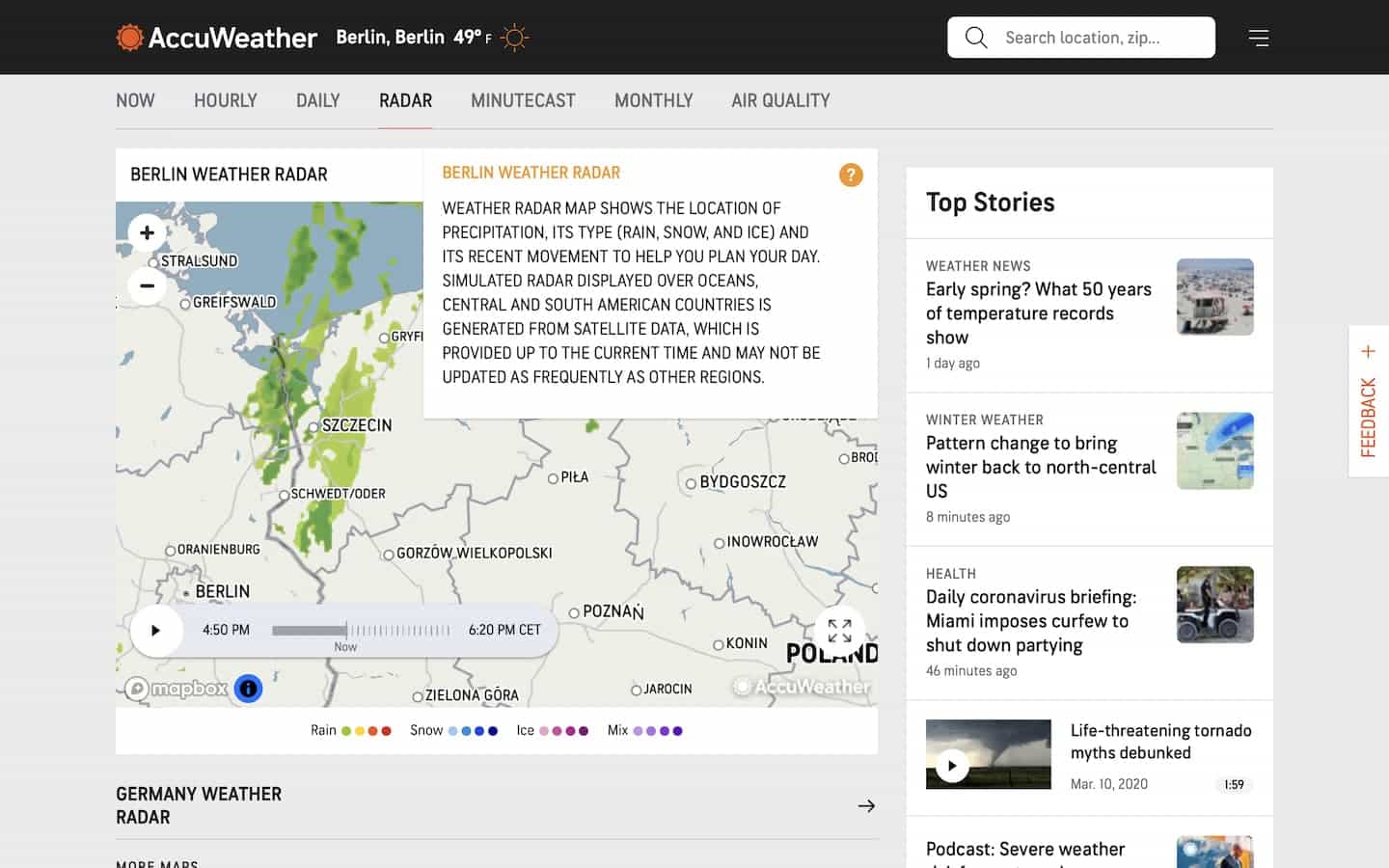 RainViewer: 1,000+ sites
RainViewer displays data for more than a thousand radar sites around the globe. And you can select any site to display current and recent radar from that site. Our distinctive strength is the sheer number of sites for which we show radar data. We build RainViewer to deliver a fast overview of nearby rain with a short-term forecast.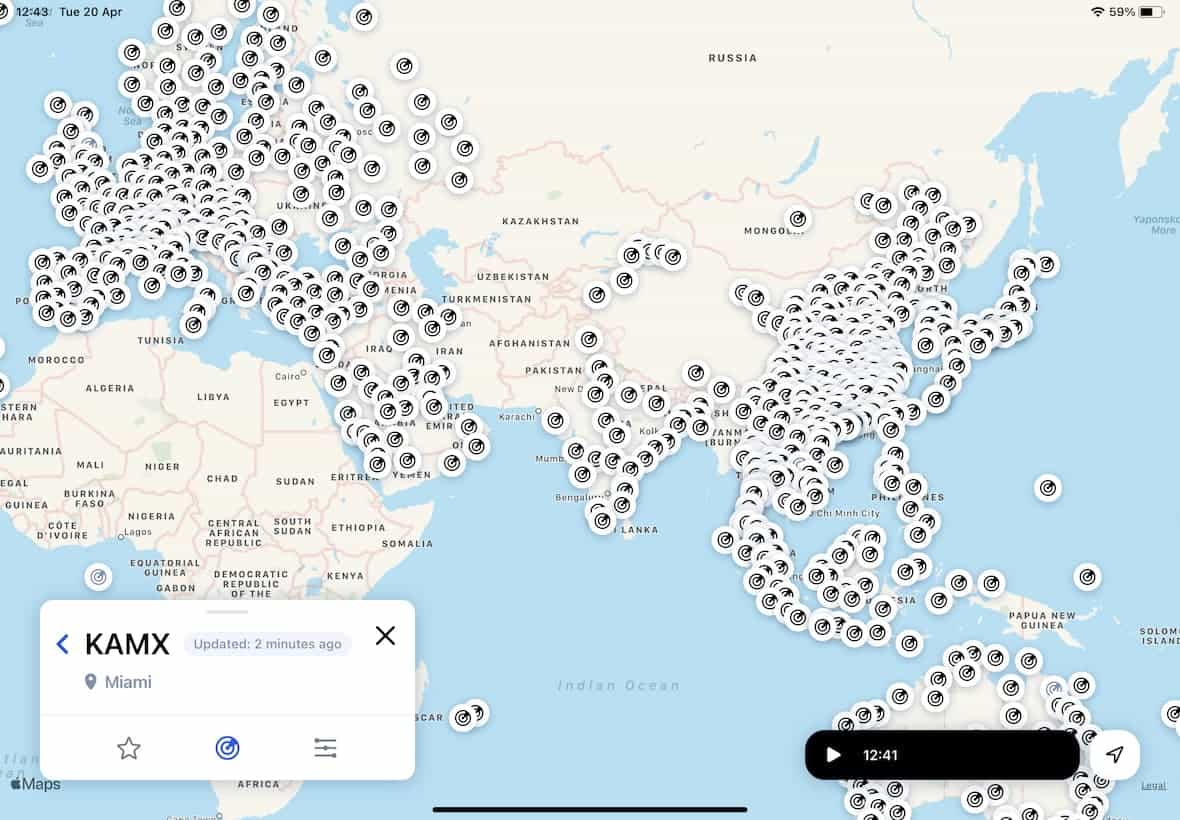 RadarScope: inspect details
DTN, which is rapidly becoming one of the larger weather companies in the world, makes RadarScope. For serious radar enthusiasts, RadarScope provides access to a significant amount of data and tools. Where most radar sites display only reflectivity, RadarScope also gives people access to reflectivity data at different radar angles (or, tilts), velocity data, correlation coefficient information, hydrometer classification, and much more. Additionally, a tool within the app lets you "inspect" data on the map.
Weather Lab - 3D Radar: display and share
Weather Lab 3D delivers three features we really like. (You should also know that this is an iPhone and iPad app and delivers data from 159 radar sites, mostly sites in the United States.) First, as the name implies, it provides a 3D display of radar from a single site. This gives you a good sense of the vertical profile and shape of a storm. Second, it lets you look at individual radar scans taken from different angles. And third, it includes annotation features as well as the ability to video-record from the front-facing camera while a radar loop displays on screen. Think of this as your chance to deliver your personal commentary on the weather and share it with the world.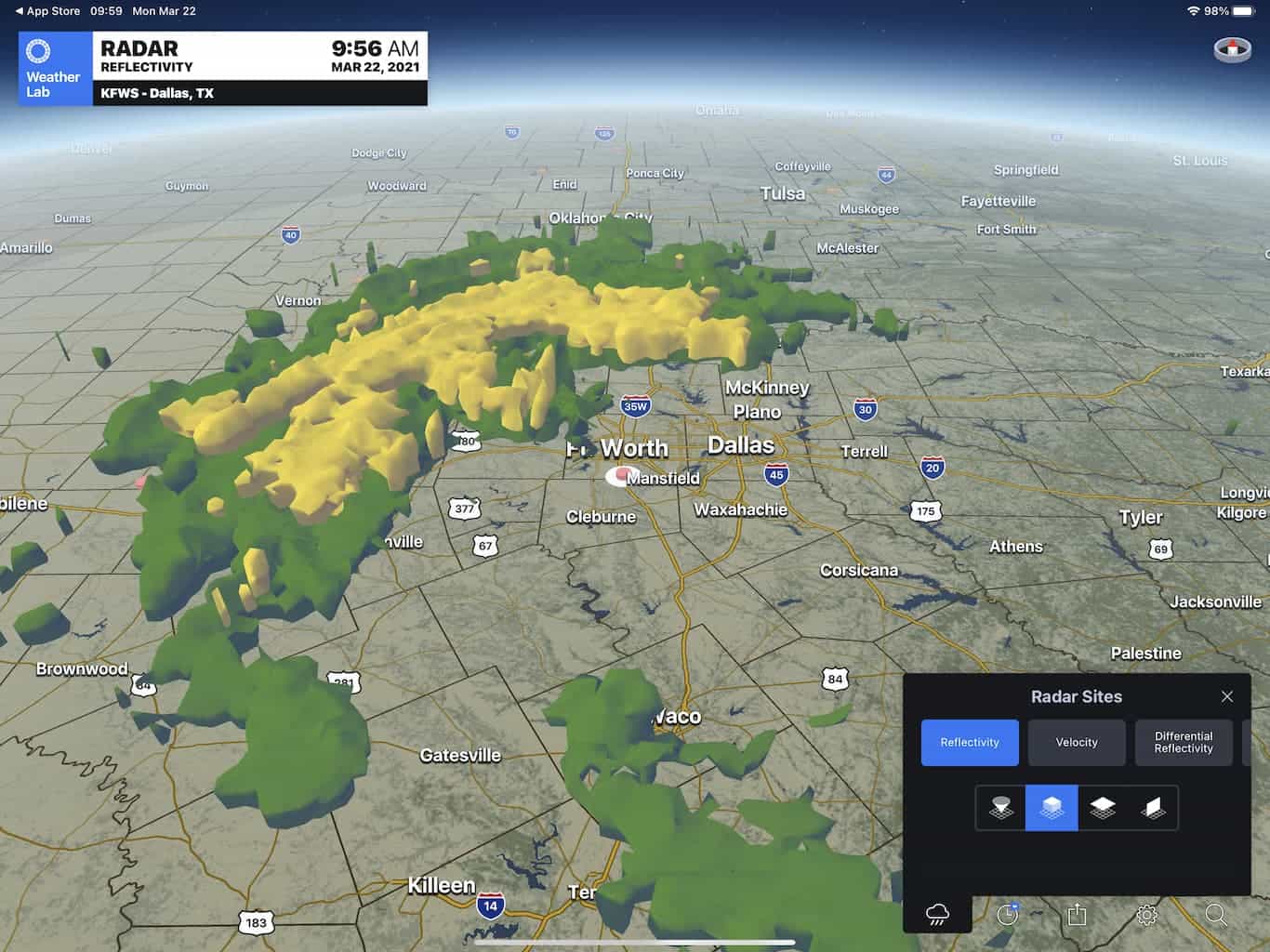 aWeather: save offline
aWeather isn't widely known, but for people who use iOS devices, it provides a structured way to view the NOAA and NWS information in the form of the forecast, hourly projections, satellite maps, and forecast discussion text, along with radar. What sets aWeather apart is the ability to auto-download data and save it for offline access. That's a very useful feature to have if you anticipate you might be offline for any reason.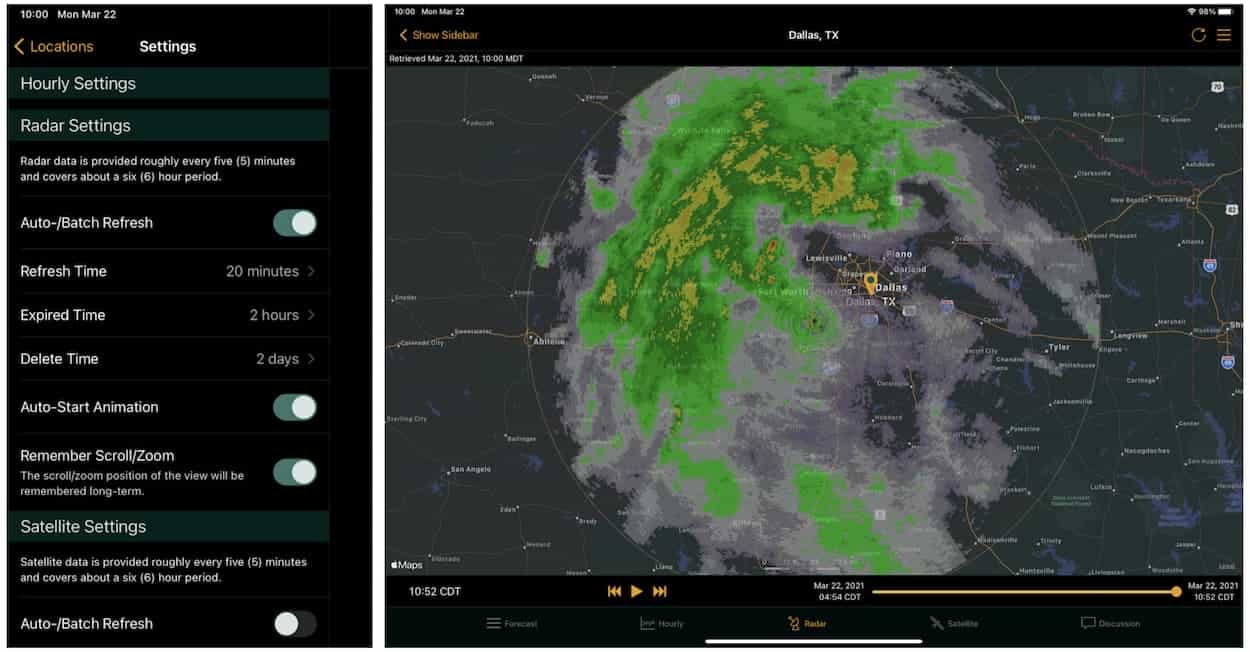 wX and wXL23: free and open source
This free and open source app (for both Android and iOS) draws on National Weather Service and other sources for weather data. The radar option gives you access to 16 different radar data streams. And, the app includes the option to show animated loops of up to 60 frames. These apps assume that people who use it are familiar with meteorological terms, abbreviations, and charts – it isn't necessarily intended for someone who simply wants to know the current temperature and forecast.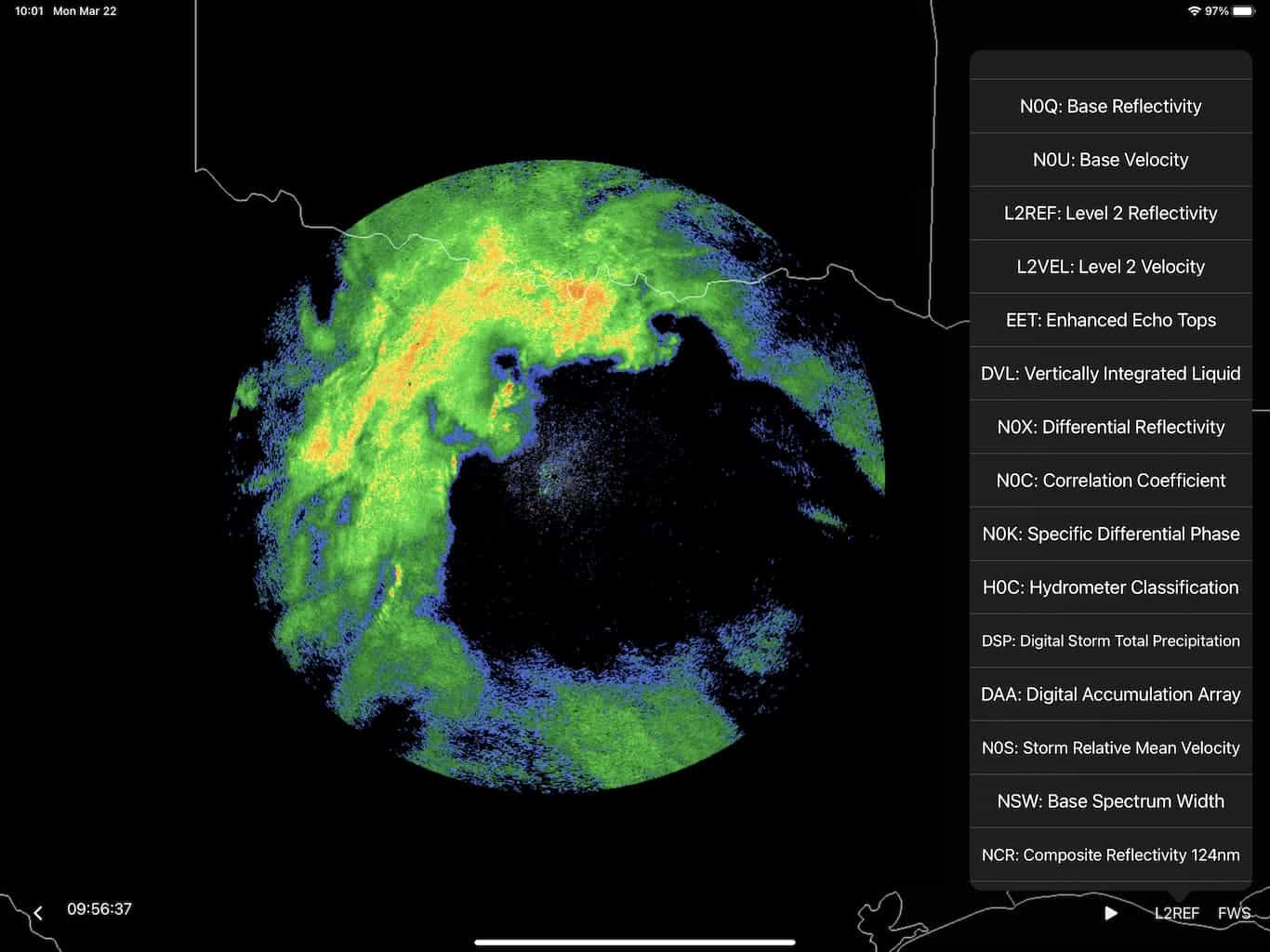 Your preferences? Other sources?
What radar apps and sources do you prefer? What features do you most value in an app that delivers radar data? Let us know with a comment on Twitter (@RainViewer).