Weather is a fascinating and dynamic force of nature that can reach extreme levels, leaving us in awe of its power. Scorching temperatures and monstrous storms have astounded scientists and captured the attention of people around the world. In this article, we will explore incredible weather events that demonstrate the extraordinary and sometimes mind-boggling capabilities of Mother Nature. The table below gives a quick summary of these unbelievable weather phenomena, divided by:
Temperature
Precipitation
Tornadoes
Hurricanes and tropical cyclones
Temperature
Highest temperature: USA, 1913

Highest UV index: Chile/Bolivia, 2003
Precipitation
Heaviest rainfall in 24h: Réunion, 1966

Largest hailstone: USA, 2010

Wettest year: India, 1985

Largest snowfall in a season: USA, 1998-1999

Largest snowflake: USA, 1887
Tornadoes
Widest tornado: USA, 2013

Strongest wind speed: USA, 1999

Largest outbreak: USA, 1974
Hurricanes,

tropical cyclones
Most active hurricane season: Atlantic, 2020

Longest-lasting tropical cyclone: Freddy, 2023

Strongest tropical cyclone: Tip, 1979
Highest Temperature: Furnace Creek, Death Valley, USA (1913)
On July 10, 1913, Death Valley in California recorded a scorching temperature of 134 °F (57 °C). This was the warmest weather on Earth among extreme temperature records, highlighting the blistering heat that can engulf certain regions.
Heaviest Rainfall in 24 Hours: Foc-Foc, Réunion (1966)
The World Meteorological Organization reported that the heaviest rainfall in 24 hours fell in the Foc-Foc area on the French island territory of Réunion. It was 71.8 inches (1,825 mm) on January 7-8, 1966. Tropical Cyclone Denise caused this extreme weather.
Largest Hailstone: Vivian, South Dakota, USA (2010)
On July 23, 2010, a hailstone with a diameter of 8 inches (20 cm) and a circumference of 19 inches (47 cm) fell in Vivian, South Dakota. This colossal hailstone holds the record as the largest ever recorded, showcasing the immense power of severe thunderstorms.
Widest Tornado: El Reno, Oklahoma, USA (2013)
The El Reno tornado, which occurred on May 31, 2013, holds the record as the widest tornado ever, with a width of 2.6 miles (4.2 km). It also had the highest wind speeds on record, with measurements exceeding 302 mph (486 km/h).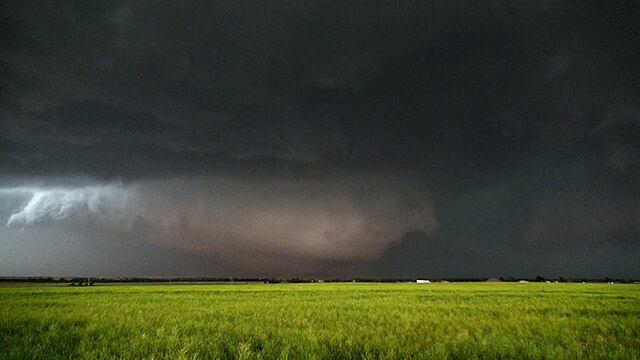 Image source: Nick Nolte, CC BY-SA 3.0, via Wikimedia Commons
Most Active Hurricane Season: Atlantic (2020)
The Atlantic hurricane season of 2020 holds the record for the most named storms in a single season. With a total of 30 named storms, including hurricanes and tropical storms, this season surpassed the previous record set in 2005.
Longest-Lasting Tropical Cyclone: Freddy (2023)
Tropical Cyclone Freddy holds the record as the longest-lasting tropical cyclone in history. It persisted for an incredible 5 weeks and 2 days. Freddy formed in the Indian Ocean on February 5, 2023, and affected Southern Africa multiple times, causing a range of weather anomalies. The tropical cyclone dissipated on March 14, 2023, displaying remarkable longevity and intensity.
Largest Tornado Outbreak: Super Outbreak, USA (1974)
The Super Outbreak of 1974 stands as the largest tornado outbreak in recorded history. During just 16 hours on April 3 and 4, a total of 148 tornadoes rushed across 13 U.S. states.
Greatest Number of Lightning Strikes: Lake Maracaibo, Venezuela (Annually)
Lake Maracaibo in Venezuela holds the record for the most lightning strikes per square kilometer per year. The area experiences an average of 233 lightning flashes per square kilometer annually, creating a mesmerizing display known as the "Catatumbo lightning."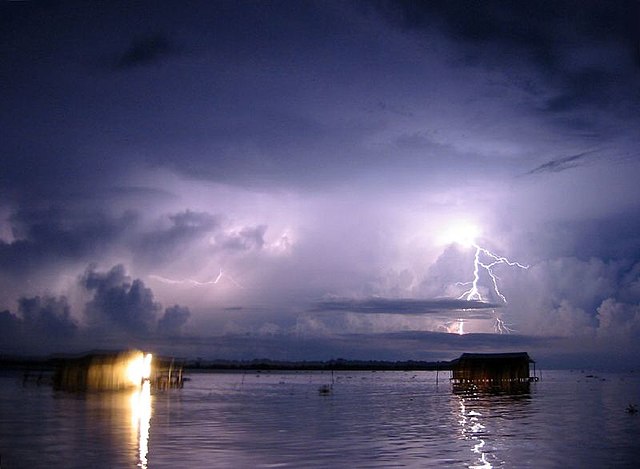 Image source: ​English Wikipedia user Thechemicalengineer, CC BY-SA 3.0, via Wikimedia Commons
Strongest Tropical Cyclone: Typhoon Tip, Western Pacific Ocean (1979)
Typhoon Tip holds the record as the strongest tropical cyclone ever recorded. The typhoon had a minimum central pressure of 870 millibars and maximum sustained winds of 190 mph (305 km/h).
Largest Snowfall in a Single Season: Mount Baker, Washington, USA (1998-1999)
During the winter of 1998-1999, Mount Baker, Washington, received an astonishing 1,140 inches (2,896 cm) of snow. As a result, it set the record for the greatest snowfall in a single season.
Strongest Gust of Wind: Barrow Island, Australia (1996)
Barrow Island, off the coast of Western Australia, experienced the strongest wind gust ever recorded. On April 10, 1996, a gust of 253 mph (408 km/h) was recorded during Tropical Cyclone Olivia.
Wettest Year: Mawsynram, India (1985)
Mawsynram, a village in Meghalaya, India, is known for its exceptionally high annual rainfall. It holds the record for the wettest year on record, with 1,000 inches (25,400 mm) of rainfall in 1985. This astonishing amount of precipitation showcases the relentless monsoon rains that drench this region.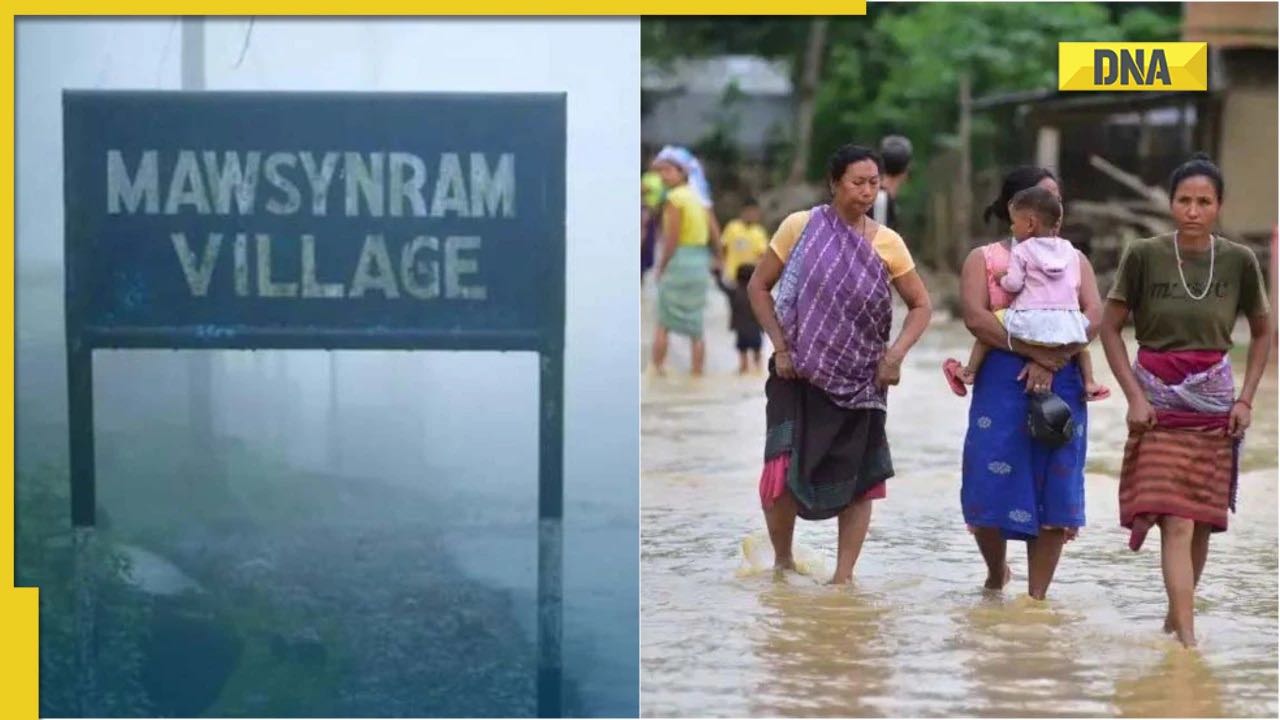 Image source: DNA India, Twitter/IANS
Strongest Tornado Wind Speed: Oklahoma City, USA (1999)
The strongest wind speed ever recorded in a tornado was during the infamous tornado outbreak in Oklahoma City, USA, on May 3, 1999. An EF5 tornado produced wind gusts of up to 318 mph (512 km/h), causing widespread devastation.
Largest Snowflake: Fort Keogh, Montana, USA (1887)
According to the Guinness World Records, the largest snowflake in weather history fell in Fort Keogh, Montana, in 1887. This huge snowflake had a diameter of 15 inches (38 cm).
Highest Ultraviolet Index: Licancabur Volcano, Chile/Bolivia (2003)
The highest UV index ever measured was 43.3. The record was set at a volcano called Licancabur on the border between Bolivia and Chile on December 29, 2003. In such unprecedented weather conditions, someone with fair skin could get a moderate sunburn in only 4 minutes.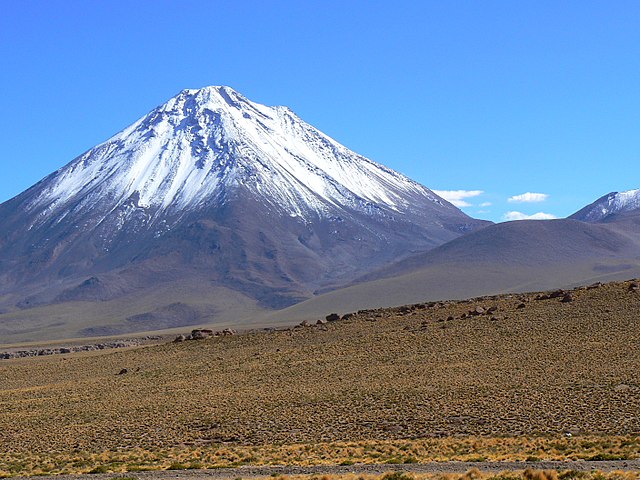 Image source: Bachelot Pierre J-P, CC BY-SA 3.0, via Wikimedia Commons
Conclusion
The world has witnessed numerous historic weather records, demonstrating the incredible power and unpredictability of Mother Nature. As we continue to experience these unbelievable phenomena, it is crucial to understand the implications and adapt to the challenges posed by record-breaking weather events.